Dermal Fillers In McCall and Nampa, ID
While we would all like to age gracefully, certain changes occur that we may wish to prevent altogether. Our face goes through many changes as we continue to age. Perhaps these changes are making you feel self-conscious. If you're not quite ready to undergo cosmetic surgery, our dermatologist Dr. Ryan Owsley and the team at Comprehensive Dermatology of Idaho offers a variety of minimally invasive, non-surgical cosmetic options such as dermal fillers to help take years off your face without going under the knife.
How do dermal fillers work?
This cosmetic treatment injects a special gel under the surface of the skin to fill out areas of the face that have lost volume due to aging. Fillers can also reduce the appearance of wrinkles and folds while plumping up the skin to help it look younger. All the dermal fillers that Dr. Owsley and his team offer here at Comprehensive Dermatology of Idaho are FDA approved.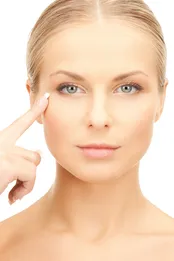 What to expect from dermal fillers?
The cosmetic dermatology that we offer to our patients is completely personalized to fit each individual's needs. When you come into our office for a consultation, we will ask you a variety of questions regarding your health, background, and your treatment goals. Your goals will give us a better understanding of the results you hope to achieve and how we can help you, whether that's through dermal fillers or a combination of treatment options.
Dermal fillers are personalized to you. We can target these common areas of the face to reduce wrinkles, lines, folds, and volume loss,
Jawline: reduce sagging and get a contoured and more clearly defined jawline
Cheeks: cheeks often hollow out as we age, but can be plumped up with dermal fillers
Lips: yes, even your lips can thin out as we age, but fillers can create plump, luscious lips
Laugh lines: most of us have some degree of lines around the nose and mouth, and these folds and lines can be smoothed down with dermal fillers
If You Are Interested In Learning More About The Dermal Filler Treatments Offered to residents of Nampa and McCall, ID At Comprehensive Dermatology of Idaho, Please Call (208) 467-7546 Today To Schedule An Appointment!