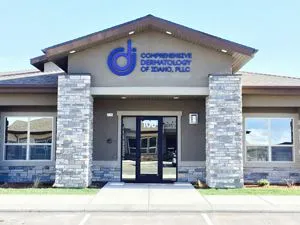 Comprehensive Dermatology of Idaho, PLLC (CDI)
was founded by Ryan S. Owsley, M.D. in early 2012. Dr. Owsley and his physician assistant, Amanda L. Turner, PA-C are committed to providing continued care to new and established patients. Dr. Owsley has provided dermatological care to residents of Boise, Meridian, Eagle, McCall, Nampa, Caldwell, Emmett, Payette, Weiser, Ontario, and other communities surrounding the Treasure Valley and Oregon for over 18 years.


Vision
Our vision is a community with vibrant, healthy skin achieved through Comprehensive Dermatology of Idaho, PLLC:
Advocating healthy skin through the prevention and treatment of dermatologic conditions
Recognizing advances in dermatology for improved patient care
Acting with regards to the highest level of professionalism
Practice in an environment that is beneficial to patients, providers and staff
Maintaining the highest ethics and standards with our patients, staff, insurance companies, and associates
Mission
To provide our patients with the highest quality and personal patient care, by offering the best in medical and surgical dermatology.
Our Values
Our values serve as a compass for our actions
Quality: We excel in what we do
Passion: Committed to healthy skin in our community
Accountability: Expectations are met or exceeded
Collaboration: Work smart through collective thought
Integrity: Guided by and strive for the utmost honesty and transparency
Thank you for choosing Comprehensive Dermatology of Idaho, PLLC!
Ryan Owsley, MD have unique qualifications and experience in the use of a wide variety of surgical and non-surgical methods to treat the skin disorders and to prevent skin problems.

As the practice of medicine becomes more and more business-like, patients experience a greater sense of disconnection from their physicians, and a lack of understanding regarding their own treatments and procedures. In direct opposition to this trend, Comprehensive Dermatology of Idaho, PLLC is wholly committed to a treatment and care philosophy that centers on personal attention, patient awareness, and education.

In addition to offering straightforward ways to protect your skin, Comprehensive Dermatology of Idaho, PLLC offers a selection of physician quality and elegant skin care products. Our professional staff will assist you in developing a customized skin care program focused on preventing and/or improving your skin conditions.